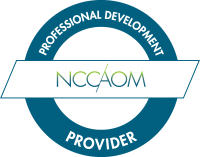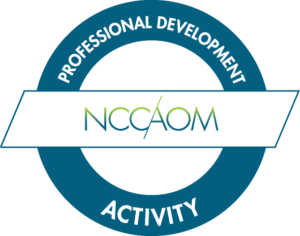 Trip to Nepal (30 PDA points)—9/4/2023 – 9/18/2023

11 days

of Clinic (44 hours) – 10 PDA points (PE-AT)

2.5 days of Lecture (20 hours)– 16 PDA points (AOM-BIO); 4 PDA points (Ethics)
The course will provide a total of 30 PDAs—the lectures of 16 PDAs from AOM-BIO (16 hours) & 4 PDAs (4 hours) from Ethics and 10 PDAs from PE-AT (20 hours), which is rendering acupuncture treatment in clinics (Please note the discrepancy in the NCCAOM course description, which allows PDA providers to only advertise for 20 PDAs of AOM-BIO and Ethics.) Please also note that, because our acupuncture services are in such high demand, we are committing to providing 88 hours of treatment. We immensely appreciate volunteers willing to donate the extra 68 hours of time and expertise to helping the people we serve. For further clarification, please email info@sharinghearts.org or call Kyung Shin at 253-709-0457.

Schedule
Day 1 to Day 3 (9/4 – 9/6)—Acupuncture Clinic
8 am – 12 pm; 1 pm – 5 pm

Day 4 to Day 5 (9/7 – 9/8)—Lecture (AOM BIO)
8 am – 12 pm; 1 pm – 5 pm

Day 6 (9/9) – Free Day

Day 7 to Day 9 (9/10 – 9/12)—Acupuncture Clinic
8 am – 12 pm; 1 pm – 5 pm
Day 10 (9/13)—Lecture (Ethics)
8:00 am – 12 pm
1 pm – 5 pm – Free Afternoon

Day 11 to Day 15 (9/14 – 9/18)—Acupuncture Clinic
8 am – 12 pm; 1 pm – 5 pm

Day 16 – Departure
Participants will be expected to arrive in Kathmandu on or before 9/2. From Kathmandu, you will fly to Pokhara. (One-way airfare is usually around $125.00.) A welcome dinner/orientation will be held at 5 pm on 9/3 in Pema T'sal Sakya Monastery* guest house, in which we will be staying during our trip. Accommodation, meals, and transportation is included unless excluding Free/Rest days. Also, please make yourself available to have an interview within a few days after registration for acceptance. If you are not successful in the interview, the deposited money will be returned to you. Therefore, please make sure to write your return address in the registration. The refund will be made through personal check within three weeks of your registration day.
*Please note that despite our philanthropic relationship with Pema T'sal Sakya Monastery, Sharing Hearts in Nepal has no religious affiliation.

Whom are we treating?
The 150 boys including resident staff at the Pema T'sal Sakya Monastic Institute come to live at the monastery because their parents were not able to provide for them due to financial hardship. They live there as monks until adulthood.
Tibetan refugees in Tibetan refugee camps:
Eye disease patients in Himalaya Eye Hospital:
You will treat a variety of patients including SHAPU and other serious eye ailments in this hospital.

SHAPU (Seasonal Hyperacute Panuveitis)
This post displayed on the Himalaya Eye Hospital clinic wall says,
"SHAPU (Seasonal Hyperacute Panuveitis) is specially only seen in Kaski district of Nepal or Pokhara area's hospital which makes our eyes damaged and blind. The main reason is that it makes children's eyes unilaterally blind. The disease appears in summer season especially in August to November. After having this disease if we don't check or treat in few hours, we will be fully blind. The symptoms: 1) suddenly eyes color turned into red, 2) can't see in bright light, 3) sight energy getting low, 4) having pus in the eyeball, 5) eyeball seen white and twinkle. The prevention, 1) far away from white butterfly/moth, 2) don't use brightest light, 3) window and door should be close in night, 4) turn off the light and use net before going to the bed, 5) if you get any doubt about this disease yourself, you should go to the eye hospital immediately."